Miniature canines of all breeds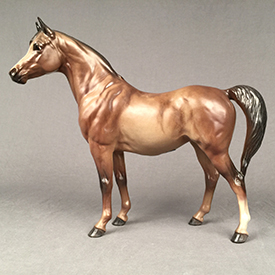 The DW line–larger horse and other animal figurines.
This Hagen-Renaker Handbook was published in 1989. Co-author Gayle Roller also compiled the Charlton Standard Guide to Hagen-Renaker, a valuable reference for the owner of this site. This site is not affiliated with Charlton Press or Roller's work.
Field Guide Membership
The Hagen-Renaker Field Guide is accessible to members only. Please click below to learn more!
Learn More